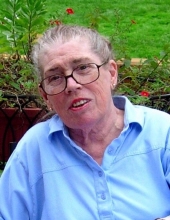 Obituary for E. Jane (Deale) Williams
Age 84 of New Lothrop passed away on Friday, October 5, 2018 at her home.

Per her wishes, no services will be held at this time.

Jane was born on October 9, 1933 to William H. and Florence (Ross) Deale in Amityville, New York. She graduated from Katharine Gibbs School in New York in 1950. Jane married Arthur B. Williams Jr. on August 30, 1952 in Center Moriches, NY; he predeceased her in 1986 after 34 years of marriage.

Jane worked as an Executive Secretary for various businesses throughout her life. She was a loving mother and grandmother to 5 children, 11 grandchildren, and a growing list of great-grandchildren, and she always remembered all of their birthdays. During her life, Jane was a member of the DAR, and she enjoyed reading, playing cards, watching birds and butterflies, and doing Sudoku puzzles. She was also an avid fan of the Detroit Tigers and Lions.

Jane is survived by her 5 children, Jayne (Timothy) Sheffield, Arthur (Alicia) Williams III, Meg (Ron) Franchi, Martha Cassell (Jim Barton), and Will Williams; her grandchildren, Wes, Melissa, Carrie, Emily, Nathan, Lisa, Ben, Nick, Jenny, Jon, and Rebecca, and 14 great-grandchildren; and her sisters, Sue Melick and Betsy Lawrence.

She is predeceased by her husband, Arthur Brayton Williams Jr., her granddaughter, Sarah Elizabeth; her brother, William Deale; and her parents.

Memorial contributions are suggested to Reverance Hospice, a service of Genesis Health System, or the Daughters of the American Revolution (DAR).